Project #1
So a couple of months ago I refinished the wash stand below as mentioned in this
post
. I had a couple of pieces left over, the door and the pointlessly diminutive leaf, so I held on to them thinking maybe I could find a decorative use for them. I gave them a color was too, but with only white. Our friends recently had a housewarming party, unfortunately we were out of town visiting my family, but nevertheless I started to raid her
pinterest
board for ideas and came across this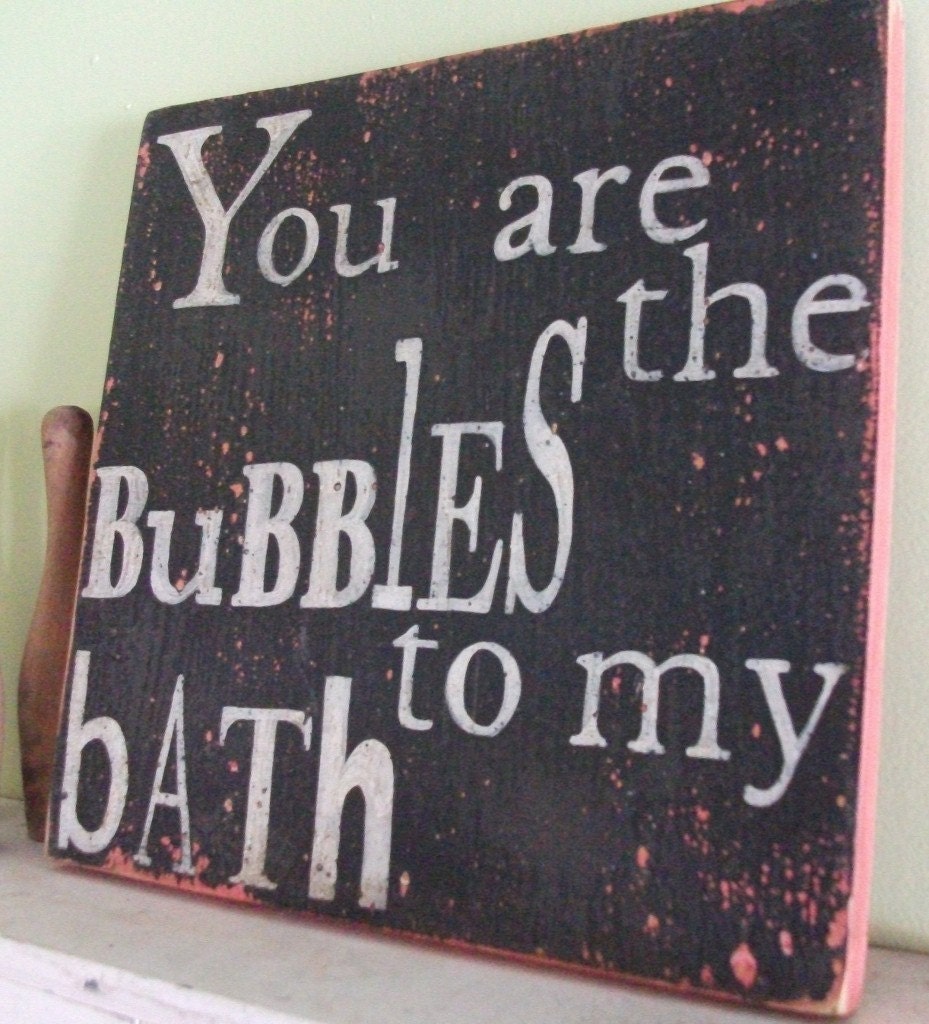 which seemed to me to be an appropriate size for the leaf. So I started to play around with fonts on
Microsoft Word
. I attempted to use my usual method of tracing then filling in with
Sharpie
, but I couldn't trace onto the painted board the same way that I could on unfinished wood. I free handed the letters using what I printed as a template first in pencil then covered over with navy and dark purple sharpie. I used leftover
Martha Stewar
t craft paint in metallic champagne from our Halloween pumpkins
seen here
to lightly coat the sides and create bubbles with a Q-tip. Then covered the whole board with clear
Mod Podge
. Certainly not a Rembrandt, but I hope that they like it! Hopefully it will be a success when we give it to them at the New Years Eve party we will be attending with them.
Project #2
This next project I actually sold to someone through a custom order on
VarageSale
(aka Girlfriend's Trading Post). I have never sold any of the items that I have made, but have many friends and acquaintances tell me that I should so I thought I would give it a try to see how I liked it. I didn't want to go full scale operation like Etsy or Ebay where I would have to add in the price of shipping etc, so I stayed local. I posted a few examples and said the price would be dependent on the size of the project, etc. Almost immediately I had someone request this as a result of seeing my
love you to the moon and back
wall art that I made as a gift and posted about
here
. I had a short window as she wanted it for a Christmas project for her father. She gave me this quote which is part of his favorite song and wanted the font the same as the other that I had made. Well I changed the order of the font just a list because it seemed wrong to make the word trial bigger than God or blessing, and added the dove as a decorative element. For a tutorial see the previous post. The only change that I made was buying a
1x6x8 board and having Lowes
cut it into 3rds and reinforcing the back with wood strips due to this being slightly larger in size and weight.
Snack & Entertainment
Anybody else lucky enough to have leftover blue cheese and bacon in their fridge from all this holiday fun? That's right people healthy eating and exercise flew out the window a couple weeks ago, but that is what January is for right? This is my favorite thing to do with leftover blue cheese since eating this at both
M.L. Rose
in Berry Hill and
Mere Bulles
' food truck. Oh Nashville how your choices of restaurants have improved! If anyone is planning a visit to Nashville, please don't get stuck just eating and spending your time between 2nd Avenue and Broadway downtown (
Nashville Originals
).
Needless to say follow
this recipe from Bobby Flay
, basically melting blue cheese into milk and butter with a bit of seasoning and flour to thicken. Crisp up some bacon, drizzle the blue cheese over either homemade potato chips (or if you are like me store bought kettle chips), and top with the bacon mmm.